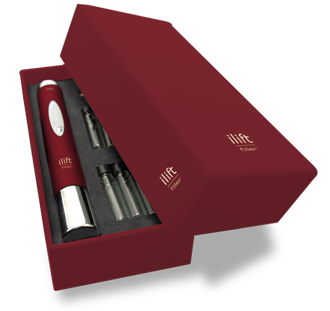 What ilift filler?
Ilift filler is leading the equipment in the field of aesthetics, through the emission of positive ions facilitates the penetration of the active ingredients in the vials, while thanks to the action of micro massage gives tone and radiance to the skin.
Filler action:
Within only 5 minutes a day to get a filling effect. The filler ilift intelligence stà distribute evenly in the formulation laserlift face fillers through special tip roller, which elettropora the active ingredients making them penetrate deeply.
Laserlift botAction: and its active ingredients.
The low molecular weight hyaluronic acid is a natural polymer to strong moisturizing power and to a filling effect.
L'Octapeptide anti-age riduce la contrazione dei muscoli mimico-facciali con effetto botAction.
The anti-aging Octapeptide reduces the contraction of the mimic facial muscles-with botAction effect.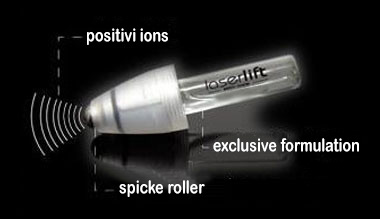 The interior of the ilift filler head.
The green tea extract that has anti free radical and stimulating action.
These activities have been verified by tests, supporting the effectiveness in reducing and preventing expression wrinkles, helping to rebuild every day healthier skin, young and beautiful.
These activities have been verified by tests, supporting the efficacy of obtaining a filler effect.